Sorry for the lateness. X__X

Here is Challenge Seventeen: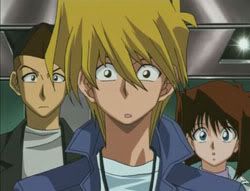 the Rules:

[x] Make an original, LJ-standard fitting icon.
[x] Use only this caption.
[x] One entry per person.
[x] Entries due midnight (EST) this Friday.
[x] This entry is screened. Please post your submissions on this entry (with the URL, just in case).
[x] Your entry will be saved and hosted on the community photobucket account.